KIDS safe zone
When you switch to KIDS MODE your kids will only be exposed to the content and sites you have approved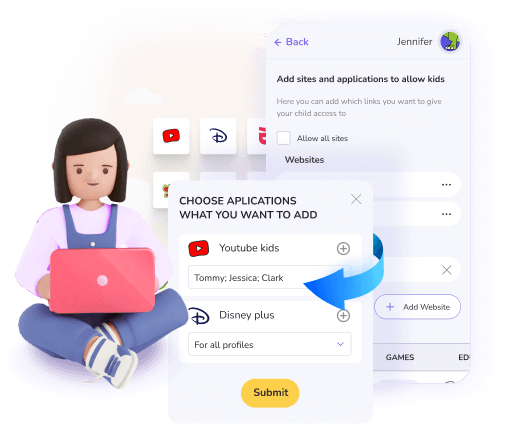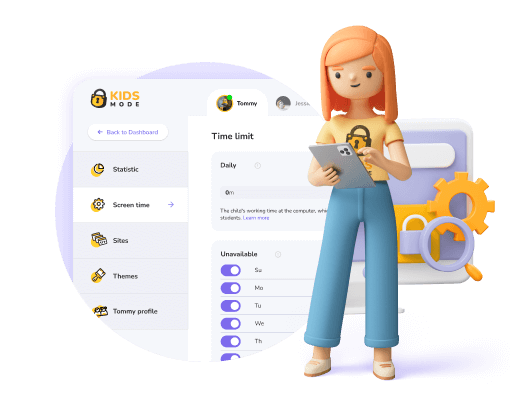 Manage kids usage
Filter websites
Set time limits
Block apps
Get reports
Your privacy also deserves
protection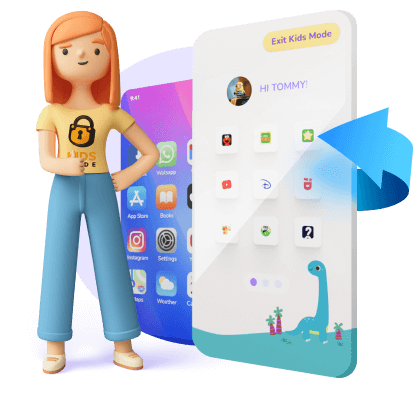 Premium features
The parent dashboard can be accessed from any device and makes it easy to set up the rules, time limits, details on what the kids are doing on the computer/phone.
Parent dashboard Free
Dedicated app
Control all devices
Remote control
Kids statistics and usage
Manage Kids
Multi kids
Screen Time
Customize each kid experiences
Allow apps and websites
Web access
Support iOS/Android/Windows
Manage kids and devices from anywhere
Allow kids site requests and more time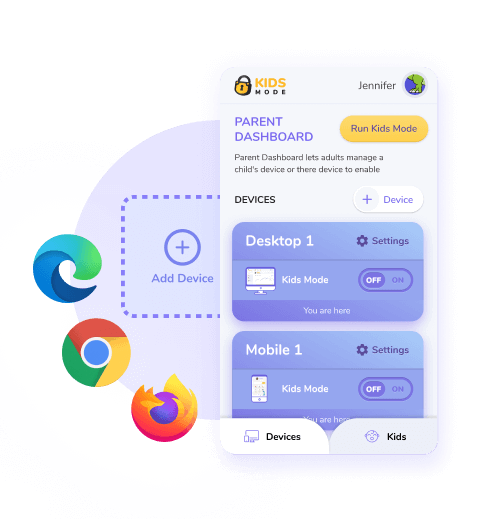 Supports various platforms and browser's
You can install and mange kids mode on multi device (desktop and mobile).
We support Chrome, Edge and Firefox on Windows, MAC and LINUX and Android in Mobile phone and Tablet
Detailed reports
Get an easy, real-time view of your child's browsing history, screen time, location, and more.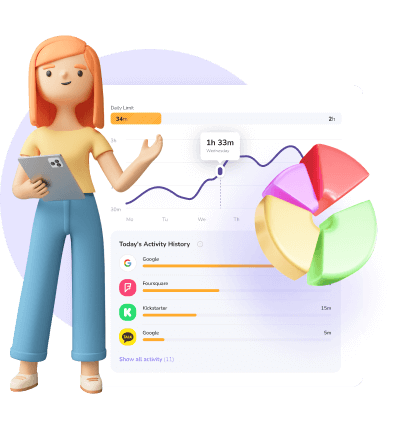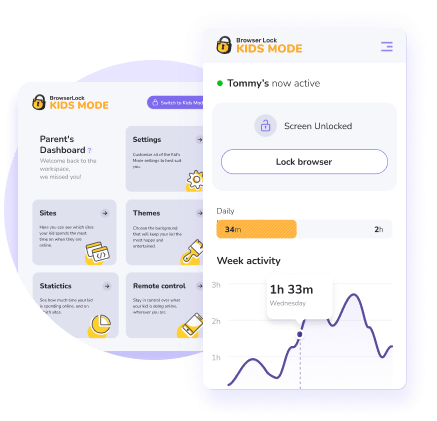 Parents access from Anywhere
You can manage all devices and kids for Anywhere with Parent dashboard app.
Got Questions?
This app is available for two age range of kids. The first is for younger kids, aged 5-8 years, and then the older kids section for kids aged 9-12 years. When setting up your account you can select which age range your child is in, and this will tailor the settings to suit their needs.
Yes, if you have the premium subscription then you are able to access anduse the Parents Dashboard from your mobile phone. This means you can stay up to date and in control of your kids activity wherever you are.
KIDS MODE is supported by Firefox and Chrome. Simply go through either of these browser and find the Kids Mode extension to set it up.
You are able to select which sites your kids can access by adding in the links to the appropriate sites through the Parents Dashboard. Alternatively, we offer you suggestions of sites that we think are appropriate and helpful for your kids online learning and experience, which you can easily pick from and add.